HR Consulting Services
Efficiency, compliance and growth, all with more time for business...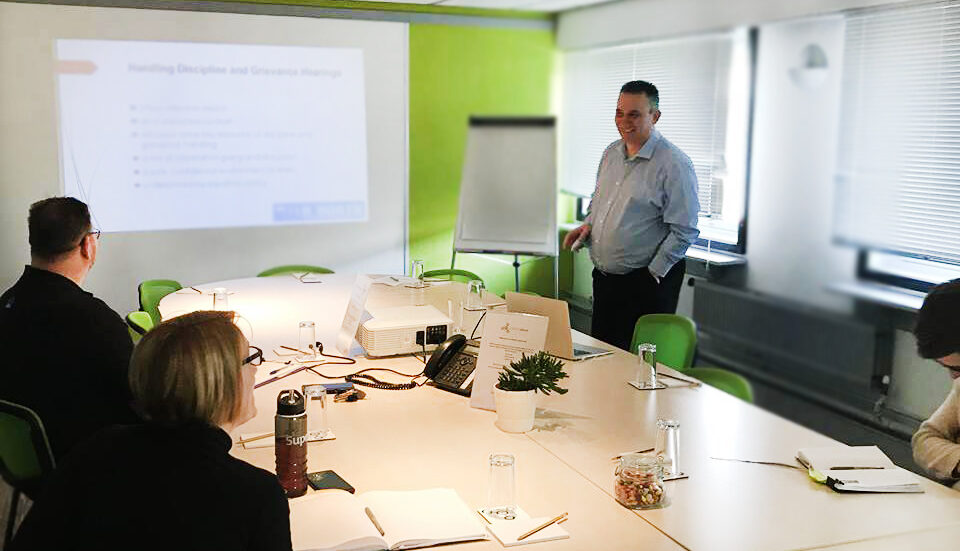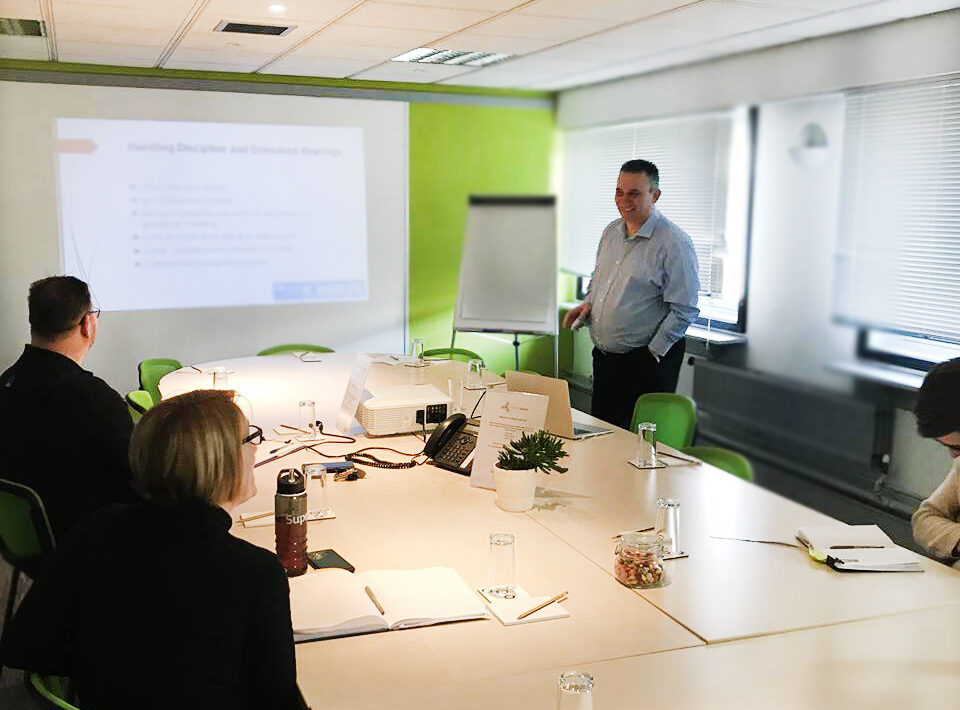 Our HR consulting services keep your business compliant and prepared for growth while freeing up time for you to focus on your business. We have designed a range of different packages that fulfils all business needs. We understand that all businesses are different. In addition, It's important to us to build relationships with our clients so we can provide a service that is right for your business and people. 
No matter what HR package you choose, you can be assured that you will have a dedicated team ready to support you on the other end of the phone or on a face-to-face basis.

Our monthly, retainer-based plan varies in cost depending on the number of employees in your business. This includes:
Access to a direct phone, video call and email support from a dedicated HR Consultant
A comprehensive audit of all of your existing HR documents
Updated contracts of employment and support with re-issuing updated terms where required
Create HR Policies & Procedures and support with re-issuing updated policies
As part of our HR consulting services, we will maintain HR documents with updates provided as changes in employment law occur
Updates on all the latest changes to Employment Legislation as they happen to ensure you remain completely up to date
Monthly newsletter which includes HR best practice
Access to resource library via our website, including training documentation and several how to video guides
Access to a supported HR software system
"We've worked with HR Booth over the last 8 or so years. We've always found them to offer sound, expert advice in situations most, if not all businesses find alien to them. They will continue to be our trusted HR Partner of choice, hopefully long into the future."

HR is changing and businesses are looking for more from an HR provider. HR is more than just hiring and firing and our HR as a Service provides is a holistic approach towards providing end-to-end service solutions to all your Human Resource needs through self-serving cloud-based systems.
You don't want to be bogged down with HR administration processes that take you and your team away from your day to day activities. By outsourcing these tasks to us, we free up valuable management time, allowing to you to focus on what you do best – managing your business.
You can even make better informed management decisions as we will provide you with management information on things like salaries, sickness absence, staff turnover, time to hire, recruitment costs plus much more.
Our HR as a Service outsourcing solutions include the following:
Digital signed contracts of employment

Electronic employee handbook

Cloud based HR Information System via Breathe HR

Your own integrated Applicant Tracking System (ATS)

Management reports
By outsourcing these HR services, you will not only free up time and resource, but you will make your employee experience better, which in turn creates better levels of productivity and engagement.

You might not want a retainer or fixed monthly fee, but instead pay for HR support as and when you need to.
Our Pay as you Go Service does just that – you pay for HR consulting services when you need it. This can include any aspect of HR and our hourly rates will depend on what kind of support you need. Examples of Pay as you Go Support include:
Review or produce Contracts of Employment
Review or Produce an Employee Handbook/Policies and Procedures
Absence management – short term and long term
Employee Engagement Survey
Review Induction and On-boarding processes
As part of our HR Consulting services, we offer management Training – a range of workshops to support your growth

Your business is probably at a size where it does not require a full time HR Director, however you may benefit from a Virtual HR Director, a Non-Exec HR Director, or someone who can sit on your Board and give advice on your HR and People Strategy.
We work with ambitious companies and entrepreneurial businesses that value the contribution of their people and who want to create a better workplace. We allow you, the business owner, to focus on running your business whilst advising and guiding you on strategic HR matters.
You can utilise our HR Director Service for as little as 4 hours per month, which could be to attend your Board Meeting either virtually or in person, or to attend various meetings with you and your management team. Some examples of where our HR Director service can help you include:
Help define your company culture and values
Organisational transformation from traditional HR to employee experience
Outsourced People & Culture Director service
Coach and mentor your existing HR team

Choose from our four recruitment packages to find the perfect candidate for your business. 
Bronze Package includes:
Silver Package includes:
Advert

Social Media Campaign

Review all applicants

Correspond with all applicants

Conduct pre-screen telephone interviews

Detailed matrix
Gold Package Includes:
Advert

Social Media Campaign

Review all applicants

Correspond with all applicants

Pre-screen telephone interviews

Detailed matrix

Assist with face-to-face interviews

Arrange interviews

Second Stage Interviews
Platinum Includes:
Exploratory meeting

Sourcing and analysis

Evaluation of potential candidates

short-list of potential candidates

Personalised evaluation

Manage Negotiations

On-boarding support

Integration

Support your employees with our occupational health service. We will help you to manage long and short term absence, drug and alcohol testing, health checks, and much more.

Invest in your management team so they can inspire employees and understand the importance of representing your brand. Our training courses include, but are not limited to: 
Customer Service

Communication Skills

Human Resources

Interviewing and Recruitment

Leadership and Management

Personal Development

Sales and Marketing

Handling Difficult Conversations

Equality and Diversity

Managing Performance

Managing Absence

How to conduct effective investigations and disciplinary hearings

How to manage grievances
In addition to our HR consulting services, we can also create a bespoke package that fits with your specific business needs. Contact us now and we will create HR packages that supports your business needs.
A Welcome Alternative to Traditional HR Outsourcing
A world where business owners and leaders are not afraid of people related challenges in their business, and where they are empowered and have the confidence to effectively lead their teams, whilst growing a successful business. Our HR consulting services, we are changing the perception of HR and the way HR is done.  Not only do we help business owners sleep better at night, we become their go to people in times of need and times of change.
Explore Our Comprehensive HR Consulting Services
At The HR Booth, we leave nothing to chance
Rather than stopping our services at compliance, we address all important aspects of HR to keep your B2B company on track, primed for growth, and efficient.
Imagine Your HR Processes but Centralised, Efficient, and Cost-Effective
HR doesn't have to be a costly, tedious, overwhelming process. Furthermore, it can be cost-effective, efficient, and manageable with the right software. The HR Booth's Online HR Toolkit is an online software that streamlines all HR processes. Furthermore, by offering a centralised location where you can store employee data, manage requests, as well as view HR documents. It will quickly become an essential part of your company's HR management practices and HR consultancy services. The key features for a monthly licence fee include:
Absence Management
Annual Leave Management
HR Document Management
HR Reports
Self-Service Tools
Employee Hours
Task Management
Because there are no up-front fees or long-term commitments, you can also use the software as much or as little as you need.
Ready for Custom-Tailored Services of Your Own?
Our HR services will support your business
If you're interested in HR services designed to meet your specific needs, contact one of our HR consultants at The HR Booth today on 01383 668 178 to discuss your business. We look forward to speaking with you to evaluate your brand, what you need, and how we can help support your goals moving forward.