The HR Booth – HR Training Courses
2020: Upskilling and Retraining your workforce for the future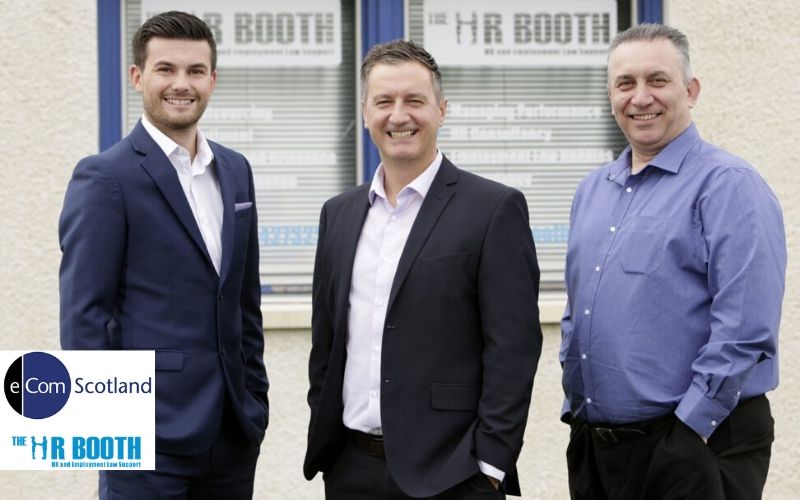 Wednesday 29 January 2020 from 9am to 11am
Hosted by eCom Scotland – 18b Dickson Street, Elgin Industrial Estate, Dunfermline Fife KY127SL (first left after ATS Tyres)
As part of our commitment to hold regular events for our clients, aimed at covering all aspects of the HR journey, we're delighted our friends at eCom Scotland will host and deliver our next event.
We frequently hear from clients and employers around the challenges of finding the right staff, and this subject will help give you a better understanding on how to upskill and retrain your workforce for the future.
eCom Scotland – is focused on the delivery, tracking and reporting of workforce learning and development, through innovative technologies. Our products and services address a range of workforce management, development and training challenges, including eLearning, online assessment, blended learning, competency management and badging. We have a strong belief in client partnership, working with public and private organisations across many countries and sectors.
We look forward to seeing you there – as always, an opportunity for informal networking, learning and to ask questions. To book your place, please email Calum – calum.anderson@thehrbooth.co.uk by Friday 24 January 2020.
Our HR training courses are designed to help you become more HR compliant in your business. Furthermore, they also help you to learn techniques to successfully manage your team. From on-boarding staff to handling disciplinaries and grievance, we hold a wide range of Human Resource workshops throughout the year that will help you run your company more efficiently.
Furthermore, we can also cater workshops to your company's specific needs. Contact us now for more information.