Why Choose E-Learning With The HR Booth?
Develop your staff in the most cost-effective and successful way with our online training courses. From complaints handling to managing redundancy, we have a wide range of courses that will cater to your company needs. We understand that every business is different so we will create a bespoke package for you.  
At The HR Booth, we rely on decades of combined experience in multiple HR fields. In addition, to create employee training and development initiatives your employees will appreciate. It's important to remember that employee development doesn't have to be time-consuming, or costly, and online training is a great example of this.
  E-learning allows your team to develop their skills on the go without disrupting their working day. All courses are easy to access and can be completed at any time.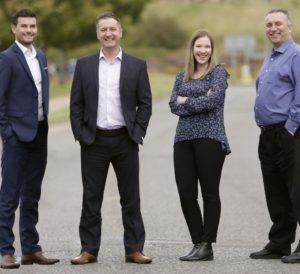 What to Expect…
We offer a wide range of e-learning methods including:
Video Learning
e-Books
Written learning
Distance Learning
A Package of All Above
Giselle scaling up coaching programmes
Giselle have a wide range of coaching programmes that will help you with scaling up your business. Find the perfect course for you below: