When does overtime have to be included in holiday pay?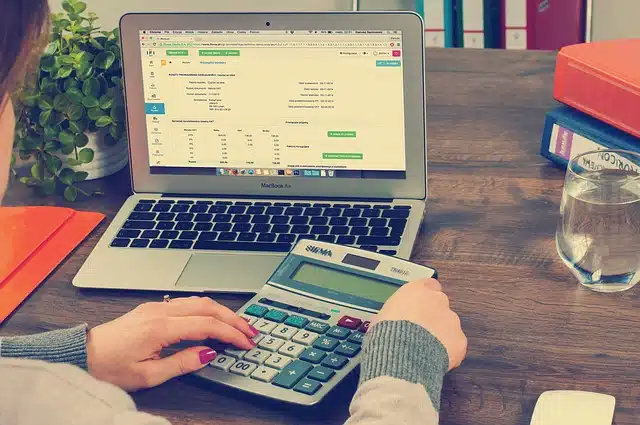 Does overtime have to be included in holiday pay? This question on overtime and holiday pay is something that we've been asked a lot recently. As an employer, it's crucial that you get it right when calculating holiday pay. The statutory minimum entitlement is 5.6 weeks of paid holiday per year. Part-time employees are also entitled to a minimum of 5.6 weeks annual leave. However, this is in proportion to the hours they work.
There has been some question about whether overtime and commission should be included when calculating your employees' annual leave pay. In this article, we will answer this once and for all.
Legislation on Overtime and Holiday Pay
In 2020, the UK Supreme Court ruled that employers must include regular overtime pay in their calculation of holiday pay. Therefore, if an employee regularly works more than their contracted hours, this should be factored into their holiday pay calculation. This will ensure that they are receiving the correct amount of pay during their annual leave.
There have been several recent court cases that have clarified the law around this. The main examples are the cases of Bear Scotland Ltd v Fulton and others (2014) and Lock v British Gas Trading Ltd (2016). These cases confirmed that employers must include additional hours worked when calculating holiday pay. It also clarified that commission payments should also be included in certain circumstances.
Employers should ensure that they are familiar with the relevant legislation and case law related to overtime and holiday pay, and that they are in compliance with all applicable regulations. Failure to comply with these regulations can result in legal action being taken against the employer.
How to calculate holiday pay that includes overtime
Holiday pay should be calculated on the basis of the employee's normal pay. Where an employee normally works more hours than contracted or normally receives commission etc. this should be included in the calculation of their holiday pay.
One of the main things we learned from the ruling in 2020 is how to calculate holiday pay that includes overtime. You should calculate your employees holiday pay by working out the average earnings over the last 52 weeks. If they haven't worked a full 52 weeks yet, base this on the average of weeks worked so far.
How this is worked out for part-time workers was altered in the new ruling on overtime and holiday pay 2022. This was put in place to ensure they are treated equally. You can use our holiday calculator to work this out.
Legislation is always evolving. In addition, it's important that you are familiar with the relevant legislation and case law related to this topic. We can help you make sure you're in compliance with all applicable regulations.
EU Working Time Directive
A further complication in the UK is that the right to be paid for non-guaranteed additional hours and holiday pay derives from case law of the European Court of Justice, and so applies only to holiday pay for the four weeks' minimum annual leave under EU law (20 days) and not to the additional 1.6 weeks provided for by the Working Time Regulations (28 days).
Employers should decide their policy on how to treat the additional 1.6 weeks' statutory minimum leave and any additional contractual entitlement but may decide to include pay for overtime in all holiday pay to avoid complicating the administration of payments.
To help you understand this if you have an employee who is contracted to work 20 hours per week but on average works 28 hours per week, for the purpose of holiday pay, that employee should be paid for 28 hours and not the contracted 20 hours. You should review your existing arrangements, including overtime and hours, worked, and assess if you need to make any updates to your overtime and holiday pay schemes.
Contact Us
Employers should consider the needs of their employees, their business requirements, and the legal and regulatory frameworks in their jurisdiction when calculating annual leave and overtime. Additionally, employers should communicate clearly with their employees about their policies on overtime pay and holiday pay, to avoid any misunderstandings or conflicts in the future.