The Latest on the Bin Strike Across Scotland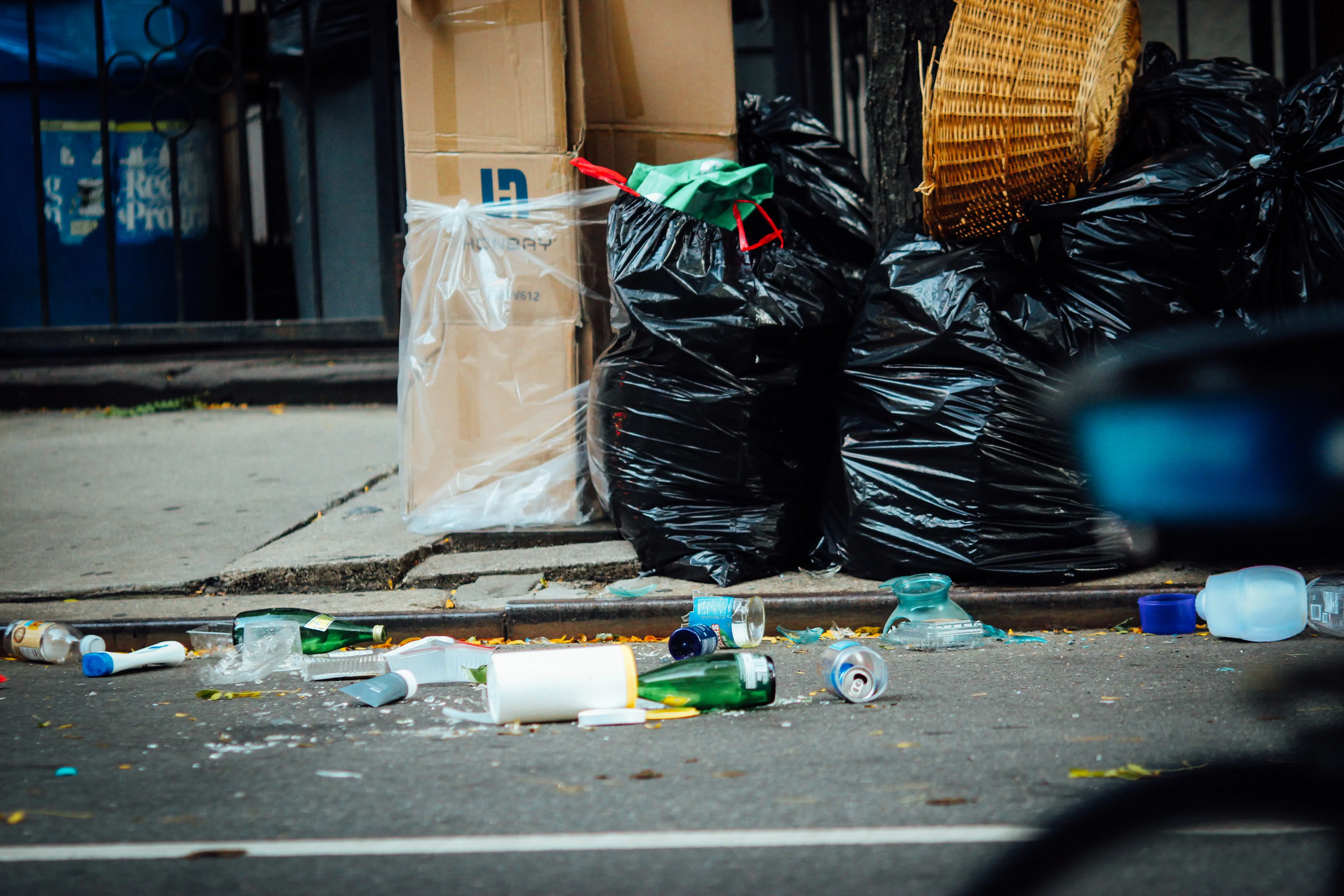 It's not out of the ordinary for Edinburgh to command attention this time of year with the Fringe Comedy festival in full force. Hilarious, exciting, captivating are usually the words used to describe the city in August. Unfortunately, rubbish was on the top of everyone's mind this year.
We're sure you've all witnessed the scenes on the news the last couple of weeks of bins overflowing on every corner. This is due to refuse workers being on strike. The Edinburgh refuse team went back to work this week. However, more strikes will take place in 19 council areas throughout Scotland between 6th and 13th September.
More and more industrial action is planned throughout the UK and we've already seen examples of this with public transport during the summer. There's a potential for this to be the "winter of discontent" and good employee relations are going to be essential.
What is the bin strike about?
After a national dispute between GMB members, the union, and the Scottish council over pay, Edinburgh refuse workers went on strike between 18th August until 30th August. This means that no recycling or bins were collected in the Edinburgh area for 10 days.
With a higher volume of people visiting the city, the bins were full and the city was covered in rubbish. The situation was so out of control that the city was starting to smell and members of the local council were asking people to keep their recycling indoors. The Scottish capital were the first to take action. However, other bin strikes are planned to go ahead this month unless the council and unions come to an agreement.
Union Representatives Meeting With Councils in hopes to resolve the bin strike
Scottish councils met with union representatives last week to manage the situation and come to an agreement. Waste workers were originally offered a 3.5% pay rise which triggered the walk out on 18th August. The convention of Scottish Local Authorities then offered a 5% pay rise last week. Industrial officers have claimed "There remains insignificant detail" when it comes to the latest offer.
The three unions are pleading with councils to offer a £3,000 flat-rate pay award. They believe this will go a long way to support lower-paid workers, as a percentage increase would unfairly benefit higher paid employees.
The Scottish Government has provided councils with an additional £140 million to help fund a pay rise for employees. A further £200 million over two years has been offered for a cost-of-living payment for workers who earn under £39,000.
Despite this offer, the Deputy First Minister has said that he "managed to find one-off sums of money to ensure that people on low incomes are able to get a £2,000 increase in their salary now. But the government cannot offer any more money,"
Nicola Sturgeon is meeting with council leaders and trade unions this week in hopes of coming to an agreement.
Are employees entitled to pay while on strike?
The recent strike action has led to many people asking about employee and employer rights. The most common question is, are employees entitled to pay while on strike?
An employee who is on strike are technically breaching their contract and you may have the right to withhold pay. However, if the strike is protected, it's important you ask for advice from an employment law expert or outsourced HR consultant before making any decisions.
What is 'Protection Action'
Protected action is when a strike has been called by a union and they have complied with the balloting and notification rules. The union will not face liability in tort, and any staff members withdrawing labour can't be fairly dismissed for the first 12 weeks. You can only dismiss someone after this in certain circumstances.
We strongly encourage you to listen to your employees and understand their side of things. If you can offer a fair pay rise, do it. If this isn't possible, you must meet with employees to come to an agreement.
Can the employee dispute be resolved?
It's important that you meet with your team to come to some sort of agreement. Mediation can go a long way to avoiding a possible strike which can cause disruption within your business and damage your reputation. The Scottish bin strike is an opportunity for businesses to learn from local councils potential mistakes.
If you can't come to an agreement on your own, consider bringing in a mediator who can be impartial and help you to come to a fair agreement. You can contact one of our HR experts on 01383 668178 who will be more than happy to help you with this.
We hope the council and unions come to a fair agreement to resolve the bin strike.
Contact US