A Comprehensive Employer Guide to the UK Certificate of Sponsorship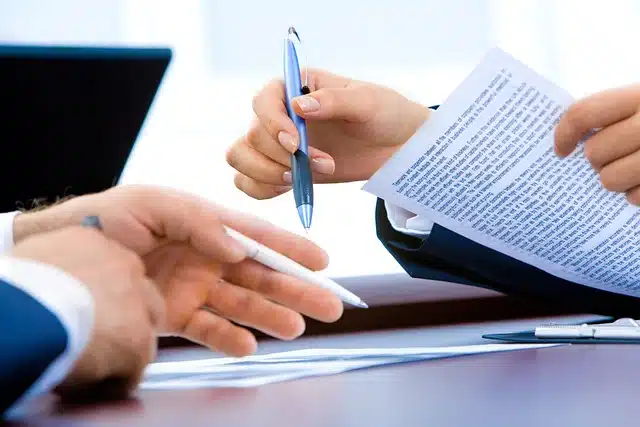 For businesses looking to hire skilled international workers in the UK, understanding the intricacies of the UK Certificate of Sponsorship (CoS) is crucial. The CoS is a fundamental document in the UK's Points-Based Immigration System, which helps employers sponsor foreign workers to fill specific roles that cannot be filled by the local workforce. This guide aims to provide employers with a comprehensive overview of the certificate, its importance, and the steps involved in obtaining one.
Understanding the Certificate of Sponsorship (CoS)
The COS is not an actual physical certificate, but rather a unique reference number issued by the Home Office. It's a digital document that outlines details of the job, the international worker, and the sponsoring employer. Each UK Certificate of Sponsorship has a set of assigned points, which contribute to the worker's overall visa application score.
Importance of a Certificate
A valid certificate is a prerequisite for workers applying for certain UK visas, such as the Skilled Worker Visa (formerly Tier 2 General Visa). Without a CoS, an individual cannot proceed with their visa application. Therefore, employers must understand the importance of obtaining a CoS before making a job offer to the candidate.
Eligibility Criteria
To be eligible, employers need to meet specific requirements. This includes demonstrating that they are a genuine and legitimate business. Additionally, the role they're offering must meet skill level and minimum salary requirements. Employers should thoroughly review the official guidance to ensure they fulfil these eligibility criteria.
The Application Process
Obtaining a UK Certificate of Sponsorship involves several steps:
a. Sponsorship License: Before issuing a CoS, employers must first apply for a Sponsorship License. This license allows them to sponsor foreign workers. The application process involves proving the business's legitimacy, its ability to comply with immigration rules, and its HR and record-keeping capabilities.
b. Request: Once the Sponsorship License is approved, employers can request a CoS for a specific role and worker. This request includes details about the job, salary, and the worker's information.
c. Assigning the CoS: If the UK Certificate of Sponsorship request is approved, the employer receives a Certificate of Sponsorship reference number. This number is then shared with the international worker, enabling them to include it in their visa application.
Monitoring and Compliance
Once an employer becomes a sponsor, they have ongoing responsibilities to ensure compliance with immigration rules. This includes reporting significant changes in the sponsored worker's circumstances, such as changes in job roles, salaries, or working hours.
Costs
There are costs associated with the Sponsorship License application and the issuance of CoS. Employers need to be aware of these fees and budget accordingly.
Conclusion
Navigating the process of obtaining a Certificate of Sponsorship in the UK requires a clear understanding of the Points-Based Immigration System and the associated requirements. By following the steps outlined in this guide, employers can ensure that they are well-prepared to hire skilled international workers and contribute to their businesses' growth while adhering to immigration regulations. Always refer to the most current official guidance from the Home Office to stay up-to-date with any changes in the process.
Contact Us
If you would like support and advice on applying for a UK Certificate of Sponsorship, contact our experienced HR Consultants now. You can also find out more about our COS service on our website.